Kid Atlaas – Fragments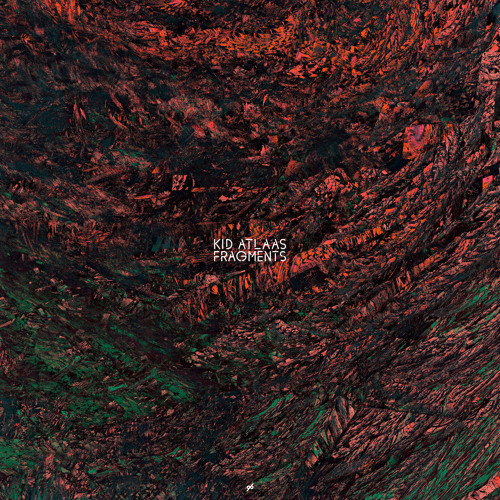 Kid Atlaas – Fragments is a crazy beautiful gem of an hip hop, electro  ALBUM , what should I say, first I think I have to say that I say thanks to "KID ATLAAS " for such a beautiful composing and product, which has touched me on all my soft spots because it reminded me of the first time I listened to "NUJABES" , rest in peace, one of the most talented HIP HOP artist beside , DILLA, who did took other ways like DJ KRUSH to achieve BEATS far from the mainstream and enlightened me what good music is , Fragments – Kid Atlaas got the same spirit in his artwork and I truly love to listen to "WINTER is COMING " and "We Shall Overcome" , God save MARTIN LUTHER KING,
"Fragments by Kid Atlaas" is a vibrant example that music can be different and different can be so good, the pieces  Cosmonostro producer Kid Atlaas made are each pure joy and fun beat per beat .
CNDO45 Kid Atlaas – Fragments
Release Date : 10/29/2013
Tracklist
01 Winter Is Coming
02 Are You Ready
03 We Shall Overcome
04 L'Horloge (Interlude)
05 Magnétisme
06 Vibration
07 Make Love In Outer Space
08 Amerie – One Thing (Kid Atlaas Remix) (Bonus Track)
About
Back with more heat from Paris, @cosmonostro presents Fragments, a look inside the musical mind of @kid_atlaas – one of Europe's most promising up-and-coming beatsmiths who's synth-heavy refix of Amerie's modern classic 'One Thing' (included here as a bonus track) blew the internet apart when it was unleashed a few months back.
The scope of this record is outstanding, from piano chops that'll pull at your heartstrings to subs that'll expose your most disgusted screwface, interspersed with interludes you'll want to last for days.
Opening with the warm crackly tones of dusty wax, 'Winter Is Coming' sets a laidback & blunted mood that defines the Kid Atlaas sound. Otherworldly voices drift in and out throughout the EP, most notable on 'We Shall Overcome' with a certain famous speech by a certain civil rights figure demonstrating that conscious hip hop with its positive morality is far from dead. The epic closer 'Make Love In Outer Space' opens with blissed out synthwork, blasting off into the ruffest drum beat you're likely to hear this side of the stratosphere before gently easing you back down to earth, bewildered and ready to go right back for more.
This is one of those rare records that you'll have on loop without it ever sounding stale, with each listen more rewarding than the last.
Quotes
"Winter Is Coming is perfect" -@complexion
"Thank you Cosmonostro for introducing me to Kid Atlaas!" -@laidback
"Méga bien!" -@chief_beatmaker
"Woah" -@handbook
Press
"If elegance in hip-hop instrumentation was ever lost, Cosmonostro producer Kid Atlaas found it w/ Winter Is Coming." @hillydilly
"We've also got the bonus track, a beefier remix of Amerie's "One Thing" full of new instrumentation and overall unique production. We simply can't wait to hear the rest of the album." -@okayfuture
"The ethereal composition perfectly captures the atmosphere of bleak and dreary winter day. If 'Winter is Coming' is any indication, listeners are in for a treat with the other seven songs on Fragments" -@the-405
Support
Playlisted on @complexion, @22tracks, @yourstrulysf & @letournedisque.
Credits
Mastered by Kid Atlaas
All tracks produced by Kid Atlaas
Executive Produced by Guillaume Bonte for Cosmonostro & Kid Atlaas
Words by Luke Bolton
Artwork by 96
smarturl.it/96