LIZ – U > THEM (Peking Duk & CRNKN Remix)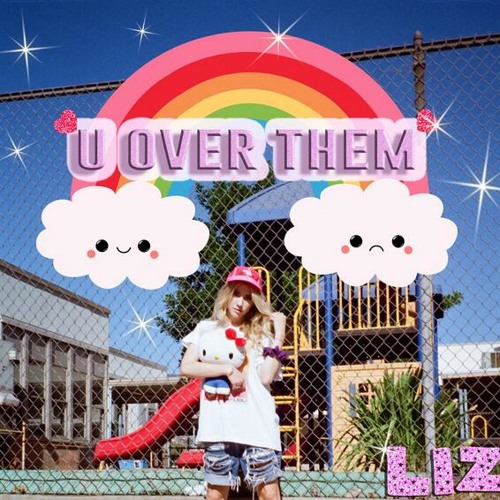 LIZ got two top , young and hungry electro and edm producer from two continents ; who put their gifted minds together to remix one of the edm , electro hits from the summer 2013 " LIZ – U > THEM"  CRNKN from Los Angeles and PEKING DUK from CANBERRA , AUSTRALIA , god bless the internet, "" LIZ – U > THEM"  for itself got a gorgeous R&B beat with a  super sweet break beat element ,
PEKING DUK  and CRNKN took their precious time and took the smooth and mellow original and put a massive EDM attitude in it , pressure , levels , and layer about layer seem to built a sweet tension , the original tune is sweet but this remix is epic done , you can feel it , this tune traveled , saw a lot and came back with a lot experience and skillz; epic edm banger , the best thing is that they did not taken the original beauty , the ravishing r&b voice by LIZ is not lost under the layers they put in the tune everything seem to compliment the original one . GREAT tune , GREAT ARTWORK by PEKING DUK and CRNKN , CRNKN wrote in his soundcloud bio "A WIZARD ARRIVES PRECISELY WHEN HE MEANT TO be, NEVER to LATE, NEVER  to EARLY."HE TOOK  HIS PROMISE AND TIMED  THE SAMPLES AND BASS LINES AND THE WHOLE TUNE PRECISELY LIKE A CLOCKWORK , A NEARLY PERFECT EDM / ELECTRO R&B TUNE
 IN ONE SENTENCE , THIS REMIX IS MONSTER AWESOME !!!!