Nice Beats Ever x yukibeb – Strictly Love Vibes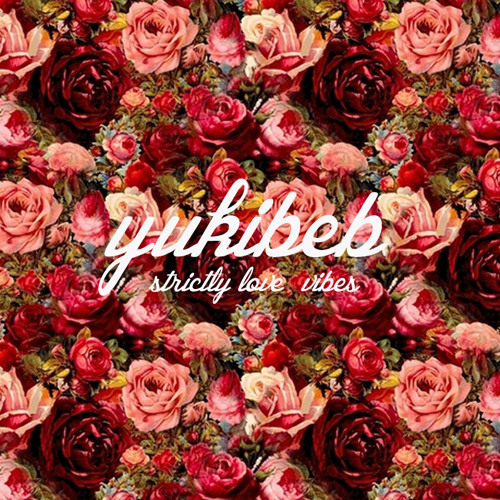 YUKIBEB aka Bbgrl from Tokyo, Japan made a mad mixtape for the " NICE BEATS EVER " SITE she hosted and sorry I follow her SOUNDCLOUD and stalk her tunes for quite a while , so  I am always happy to find a kindred spirit in sound and music , her mixtape is mad crazy , filled with ELECTRO SOUL, FUTURE BASS, R'N'B" and JERSEY CLUB. MAD PROPS and CREDIT to the BBGIRL from TOKYO, she packed Cassie,Ale$,Ale$,Ginuwine,Chiefs,Jeftuz, Aaliyah,Submerse,Usher,Weep,Milo Mill$,Khadisma,Penthouse Penthouse to a legit mixtape .gurl more tapes from TOKYO ,please
@soundcloud.com/yukibeb
www.twitter.com/yukibeb
www.facebook.com/yuk418
www.facebook.com/NiceBeatsEver
Tracklist:
Cassie – Me & You (RLPremix)
Ale$ – Wishes
Ale$- Southside Deep
Ginuwine – Differences (DJ Hoodboi Remix)
Chiefs – Float
Jeftuz – Way Back
Aaliyah – Are You That Somebody
Submerse – Spending Time
Usher – Lovers And Friends ft. Ludacris & Lil Jon
Weep – I Know U Got Work
Milo Mill$ – Downwithu
Brandy – Never Say Never (Jaël remix)
Khadisma – slow.breathing
Penthouse Penthouse – Shai Sexual ft. Djemba Djemba
Download:
www.mediafire.com/?wbtkzjc89kzx7a8
The aim of Nice Beats Ever is to support and promote artists and beat makers from all over the world. The podcast presents the best tracks, some that find themselves in the vicinity of classical music, as well as other that display electronic character and use modern trends. Nice Beats Ever promotes young artists and talented music producers.
Contact:
ALL EPISODES ON MEDIAFIRE
ALL EPISODES ON DROPBOX