SevnthWonder – Big Bang Theories – Full EP [Electrostep Network Exclusive]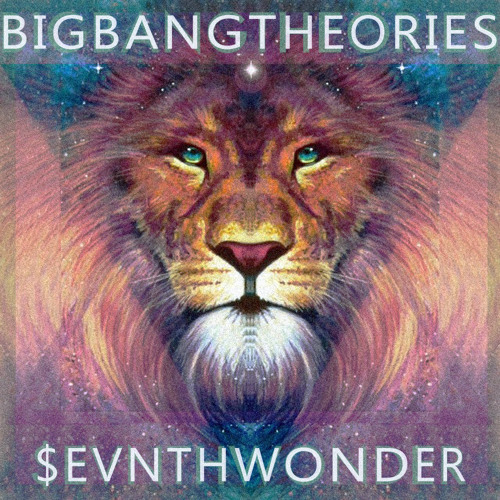 "SevnthWonder – Big Bang Theories" , the Full  debut EP via [Electrostep Network an Exclusive release ] , MATEUS ALMEIDA aka SevnthWonder , master on his KEYS and 808 from BOSTON , home of the  green clover , CELTICS and LARRY BIRD ,MATEUS ALMEIDA aka SevnthWonder
Chill-Trap / Dream-Trap / Old-School Hip-Hop producer ; who packed an EP with LOVE STEP, CHILL STEP , ELECTRO SOUL and more musical gems in his debut , check it out , and download his Full  debut EP ,"SevnthWonder – Big Bang Theories" , do not miss the dl quota , this shit is burning hot .
MATEUS ALMEIDA aka SevnthWonder himself
Ahh… Here it is. My first ever EP project. Crafted over long, tireless, empty nights, full of caffeine and racing thoughts. I really hope the response to the EP is overall positive. I have always been skeptical about releasing any form of EP as my style is constantly changing and it's hard to keep a flow of tracks in a similar style or build something conceptual with a "story". Regardless, Big Bang Theories is full of emotions and hopefully enough to satisfy! You can download all the individual tracks by clicking the "Free Download" button that takes you to my FaceBook page.
I want to take a moment to thank a couple of people for pushing me to really finish this project. DJ Complexion (who hosts the amazing Future Beats Show out in London every Wednesday night), VinoKicks, Electrostep Networks, Luna Corp, Waxhole Records, Playitlouderr, Zach Dufresne (my partner behind Almeda Records), and of course, all the amazing musicians on my label with me. It's amazing that there's just so much undiscovered talent waiting to just be out all over the world. It's really inspiring to be apart of such an amazing movement.
Quick shout-out to the lovely "Jezebel Lupus" for curating this hand-painted album cover.
twitter.com/jezebelupus
jadewolfe.com
{Featured Artists & Musicians}
~ ~ ~ ~ ~ ~ ~ ~ ~ ~ ~ ~ ~ ~ ~ ~ ~ ~ ~ ~
Jamael Muse
RillaForce
Jon B
Ayana
Big Guy
= = T R A C K ~ L I S T = =
1. Big Bang Theories (ft. Jamael Muse)
2. Soft Suff
3. Kissland (ft. RillaForce)
4. U Got Me (ft. Jon B)
5. Make.Luv
6. J'Adore (ft. Ayana)
7. Adorable
8. No One Else (ft. Big Guy) [Bonus Track]
FREE DOWNLOAD OF INDIVIDUAL TRACKS BY CLICKING THE FREE DOWNLOAD BUTTON