Whitney Houston x Mobb Deep – Got It Fine (Phazz Remix)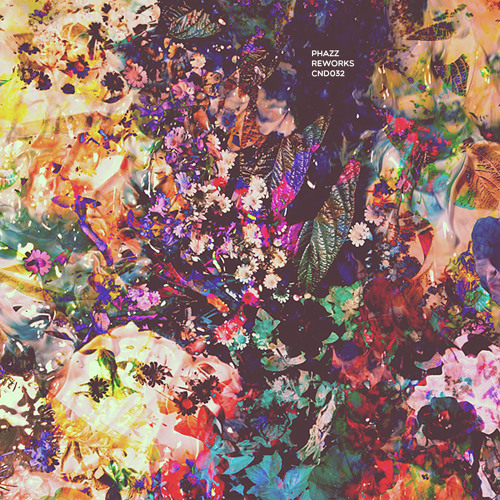 :d so delicious
official
For it's fifth release since the label's inception in August, @cosmonostro presents a collection of spaced-out reworks courtesy of French producer @adam-phazz.
Like the label's earlier @anthony-ellect release, Phazz takes the R&B formula and updates it for the electronic generation, complete with skittering hi-hats and otherworldly pitch-bent vocals, whilst leaving breathing space between the reverb-soaked beats to create the blissed-out magic.
Phazz's sounds belong as much in the club as they do in the bedroom, oozing with that sexual energy and romantic swagger that made so many of us fall in love with R&B in the early 00s. Taking something as familiar as Pharrell & Jay-Z's Frontin and giving it a fresh edge without tainting the power of the original production is a formidable challenge, and can so often go horribly wrong. Yet here Phazz demonstrates his finesse for knowing just how much to add or take away to achieve that enchanting balance.
my opinion
wow this one is so off da hook and I guess both parts are happy that PHAZZ got the time and heart to make such a heartfelt and deep REMIX " GOT IT FINE" is holding its promises and is a true fine ROCKER of a REMIX WHITNEY HOUSTON and MOBB DEEP two true artist with all the points and skillz to be real SOUL , R&B and HIP HOP hustler extraordinaire but PHAZZ from from FRANCE  took both to a new high and let the music scene climax with a multiple threesome of three tunes , "Whitney Houston x Mobb Deep – Got It Fine" is one of them followed by "Pharrell Williams ft. Jay-Z – Frontin'" , the first tune and "Miguel – Sure Thing (Phazz Remix)" these are tunes which the corporate wanna wish to have and we thanks to " PHAZZ" and the " Cosmonostro " label " inception" we can enjoy pure soul per beat and true sound galore
but  read  it by yourself how the SOUNDCLOUD , SOULECTION elite is praising " PHAZZ"
Tracklist
01 Pharrell Williams ft. Jay-Z – Frontin' (Phazz Remix)

02 Whitney Houston x Mobb Deep – Got It Fine (Phazz Remix)

03 Miguel – Sure Thing (Phazz Remix)
CNDO32 Phazz – Reworks
Release Date : 10/03/2013
Quotes from the ELITE
"Exactly what I'm lookin for! Be sure this is def gonna work everywhere! " -@iamnobodi
"Wow, heavy!" -@Stwosc
"Dude this is so amazing!" -@tajan
"You need to teach me!" -@fwdslxsh
"You got a smash there!" -@complexion
"Le Miguel est tellement épique, je vais le mettre dans ma prochaine tape obligé" -@dave-luxe
"You got mad soul! Keep up the good work! Sounds almost like some Kaytra" -@modern-filth
"Bass is so cool!" -@chloe-martini
"Baaaam dans la gueule, ça défonce" -@noza1
"These reworks are great! I think the Whitney remix might work in my mix." -@kastle
"Stunning collection of tracks" -@trap-door-official
"Most outstanding one for me is the second one, Whitney" -@darkerthanwax
"You're crazy for that Pharrell remix man!" -@eltrain05
Credits
Mastered by Phazz
All tracks produced by Phazz
Executive Produced by Guillaume Bonte for Cosmonostro & Phazz
Words by Luke Bolton
Artwork by Matt Andres