TLC – No Scrubs (Soular Order Remix)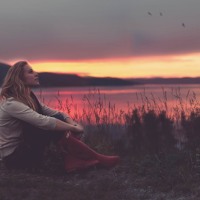 so in love with this SOULAR ORDER REMIX of "TLC – NO SCRUBS" so soulful , so 2013 , and so killer beat made and rigged by the SOULAR ORDER CREW, this is pure magical , if LEFTEYE would could listen to this she probably  would love it it too, but  beside I LOVE the original on , this is is beautiful and got the things who hits all the soft spots we love to be touched by the right tune, it got the liittle drive into pop, but it is not wrong at all it is the part which made sugar babes amd justin timberlake so beloved by the underground and the mainstream , a beautiful remix by SOULAR ORDER  a new order in the scene, we will see but a bright and sunny tune to welcome the day .
Insight Music Promotions ›› Helping to move music forward! ♫
Facebook: www.facebook.com/insightmusicpromotions
Soundcloud: @www.soundcloud.com/insight-music-promotions
Bandcamp: insightrecords.bandcamp.com/
Twitter: @InsightMusicUK
______________________________
Support 'Soular Order' on..
@soundcloud.com/soularorder
www.facebook.com/soularorder
Download Here: soundcloud.com/soularorder/tlc-no-scrubs-soular-order
______________________________
Need help with promotion or interested in releasing an EP through Insight Records? Get in touch via e-mail.
Insightmusicpromotions@gmail.com
We do not hold any copyrights to this track. All copyrights belong to the original artists. Our goal is to promote great music that we believe in. If you feel we violate your rights, please contact us at Insightmusicpromotions@gmail.com