Pixl8 – The Journey Part I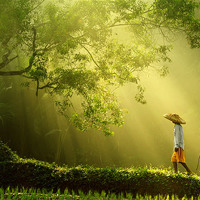 NEW ZEALAND is a place where you can find magical places and where you can find these you can also find the spirit , ok if you take your time you can find it everywhere but if someone make a TOLKIEN movie there , there must be something more the sights, the landscapes , so does PIXL8 found such feelings and put these experience into his LIQUID DRUM AND BASS.SO FAR SO GOOD but one thing to add is that PIXL8 is taking us 6 minutes and 28 seconds through this journey and it is a trip from one magical sound scape to another mystical fountain.  NEW ZEALAND MUST BE A BEAUTIFUL GORGEOUS PLACE TO BE. oye  seem to travel a lot from Lewis Ireland to Havelock North, Hastings, New Zealand or is this his name ?
PIXL8 himself
Ok, so I was talking to someone about my music and he said that I should try and make more music like drum and sub so after A night poured heavily into this Liquid drum and bass/chillout song I feel that I have acheived such a similiar sound. Anyway let me know how it is and shit also FREE DOWNLOAD!!!!