Cal Strange – Take a picture Ft Jai Deezy //Free Download//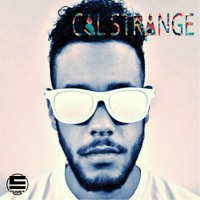 Cal Strange England, Britain (UK) got a new trap banger in the game called "TAKE a PICTURE " featuring JAI DEEZY , the british producer, "TAKE a PICTURE" a R n' B' TRAP TUNE with a violent rascal beat and a rowdy bass line is trigger all  buttons for an summer on fire , but do not forget to take a picture , CAL STRANGE and JAI DEEZY request it .
FOLLOW CAL ON TWITTER – twitter.com/Cal_Strange
Cal Strange is a versatile producer and has a broad understanding of creating music from all genres. His talent was recognised by Colourful State whilst working on a track called 'Like to party'. Cal Strange produces music using a mixture of unique sounds and sampling.
Colourful State are now working with Cal Strange and are now ready to explore more ambitious avenues in the music industry to fulfil his potential as a music producer.
MNGMT: Colourfulstate@gmail.com