Isn't It Nice (Part 1) by  Mrmilkcarton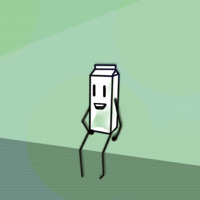 Mrmilkcarton aka  NICK Tomassetti from Boston is back and he got a new electro baller tune with him , fresh done and epic parted in a 2 tunes strong tale , he said he just turn knobs n'stuff  but he got a pro skillz to turn knobs every tune by Mrmilkcarton is a true beauty by itself , BOSTON got a new LARRY BIRD of turning KNOBS and STUFF so we can always be aware there will be a "Nick Tomassetti" aka "Mrmilkcarton" who will always score the right game  deciding tunes , knobs and STUFF on terms of ELECRTRONIC MUSIC from BOSTON.
BOSTON be PROUD of the son in your midst.
love the touch of the OIZOO sound when do we get the second part ?
Computers sure are nice.
I turn knobs n' stuff happens.
Feel free to message me if you have any questions.
Or e-mail Mrmilkcarton@gmail.com
-Random 3rd person accomplishments here-