Twista & Erika Shevon – Wetter ( Phazz Remix ) // FREE DL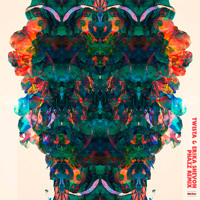 Twista & Erika Shevon – Wetter got a monster electro soul remix by PHAZZ he rocks the track to another level the tight flow with the new sound make the whole tune sharp and edgy on the same time , I love the way he found a way to interpret it so smooth and slick like W40 machine oil on tanned beauties you wish to slide on this one again and again and you smile like big Lebowsky, in the bowling sequence where he lost conscious and driftet away under the skirts . Such a  crazy beautiful is this remix by PHAZZ ,the beat is  so dope and fresh.

PHAZZ himself
A little remix i've done just for fun and to thank you guys to support me since the beginning. Hope y'all enjoy it as i enjoyed making it. Feel free to leave feedbacks, or to hit me up.
Follow me on Twitter : @adam_phazz
Facebook : www.facebook.com/phazzmusic
Artwork by 96 : www.9uillaume6onte.com