Matt Walters – I Could Die For You (Bruno Be Remix)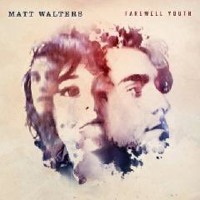 A MAN LIKE A PICTURE . a voice like a long lost friend  and a house piece with pressed and preserved sun shine by one of the most beautiful connection  called MATT WALTERS and Bruno Be,  if someone like swinging to stars , another one love to singing  in the rain , you going to love this fresh HOUSE tune by the Brazilian ADONIS and three day beard hero of BRAZILIAN smooth operating HOUSE. SO what is more to say you feel the sun , heart and energy of BRAZIL remixed in a different way thanks to Bruno Be from Florianópolis, Brazil.
after my first baby born, my world become much more
happier! this one is for her, for Helena!
love u baby!
"He buried her heart still
He buried her on her own
By the cool ferns
In the rained on river bed
He took her in his arms
He carried her ghost
Through grey stone fields
He could feel her float
She said, "I would die for you
"I would die for you"
And it all came true
It all came true
A love so dark
Against that moon
With a silken cord
She spoke too soon
She said, "I would die for you
I would die for you"
When he first laid eyes
It was like a curse
He felt his heart rise
And gravity in reverse
Her eyes full of hope
Her voice full of mourning
And her lips as red
As a shepherds warning
She said, "I would die for you
"I would die for you"
And it all came true
It all came true"