Listen To Soul, Listen To Blues by " SAFIA"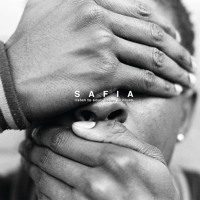 Listen To Soul, Listen To Blues by " SAFIA"Australian Capital Territory, Australia got the SOUL and BLUES with SAFIA PACKED WITH a wonderful ELECTRONIC SOUL  TUNE about the reason why we love to listen to soul and blues, And SAFIA depict it in the most beautiful way , he does it in his style and way , his angelic voice is a must listen to like a prayer with the true word and the wisdom of SOUL and BLUES packed in a brilliant ELECTRONIC SOUL TUNE from Australian Capital Territory, Australia.
Out the 1st of June 2013
SAFIA himself
There's something calming about the beachfront waves of electrical indie coming in from SAFIA. The heartbeat of their sound is a layered pastiche of warm noise that reverberates and loops with an ever-increasing sense of ambition, but the soundscape they grow is more than that. Each track is dusted with a tinkering of sorrow and sadness that, like musical chimes, seems at the whim of movement, tossed about and taking new directions at varying velocities of intensity. Each listen seems to reveal something different – an unfamiliar lyric, a drop in sound you hadn't heard before, a beat you didn't see coming – and that shows that more than simply Garage Band throwaways from the Mac era, SAFIA have become fine craftsman in their field." – Martin Fleming (Lasers Go Pew)
Since forming in mid 2012 SAFIA have supported The Presets, The Aston Shuffle, Peking Duk, Clubfeet, Olympic Ayres, Owl Eyes, Cat Call and Elizabeth Rose, including an appearance at the 2012 Foreshore Summer Music Festival alongside the likes of Example, Calvin Harris, Major Lazer, Porter Robinson, and Flume.
SAFIA's tracks 'Stretched & Faded', 'Heaven Wichu', and 'Mercury' have been supported by Triple J via Home & Hosed, The Friday Night Shuffle, Tom & Alex, The Doctor, Goodnights, Mix Up, Lewi Mckirdy and Triple J Unearthed Radio. They've received 4/5 star reviews on Unearthed by Triple J presenters Dave Ruby Howe and Nina Las Vegas, and have even received praise from legendary world champion surfer Kelly Slater. To add to this they were recently announced by Triple J as the winners of the Triple J Unearthed Groovin' The Moo competition for the Canberra leg of the tour where they will be playing alongside the likes of The Kooks, The Temper Trap, Tame Impala and Tegan & Sara. On top of this Triple J Unearthed then featured them from the 15th to the 21st of April.
Written, Produced and Performed by Michael Bell, Ben Woolner-Kirkham and Harry Sayers (SAFIA)
Mastered by Crystal Mastering www.crystalmastering.com.au/
Artwork by Rush Photography www.rushphotography.com.au/