SES – 'Ventilate' (Produced by Bryx)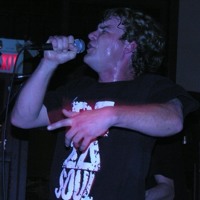 SES – 'Ventilate' (Produced by Bryx) is a passionate HIP HOP tune and i am impressed do you believe in faith or does SES got the right flow and sense in his lines embedded and baked in the beats of BRYX. THERE is the right time and the right flow and SES does it fine , every line , hook and rhyme seem packed with sense and meaning not just platitudes and hype , that makes his artwork and piece rolling like a rock up a hill , SES got kinetic momentum which gains mass with every line he drops in his tune "VENTILATE" , respect  to SES SHAUN WRIGHT to NELSON ,CANADA. YOUNG and DANGEROUS LYRICIST from the GREAT WITH NORTH and his beatsmith BRYX. WHO provides the sexy Latino desperado guitar beats .
love "It's my fabric of my self being "
***SES***"SOUNDCLOUD BIO"
Representing from the West Kootenays (Nelson), SES has been rappin and performing since the young age of 12. This is when he first hit the stage and realized his love for hip hop music. He loves nothing more in life than writing and preforming for large energetic crowds.
Aside from his musical interest and hobby, SES has majored in psychology for 3 years for his own personal interest. He released his first solo album a few years ago titled 'The Adventures Of Mr. Wright'. Although he hasn't released a full album since, SES has been collecting numerous songs that definitely well exceeds a full length EP.
He has had the privilege of opening up for the likes of Sweatshop Union, DL Incognito, Zion I, Jeff Spec, Ishkhan, Malicious, Poisonous (Rated 3rd greatest Beat Boxer in the WORLD) Deezus, D.O. (Guinness Book of World record's holder for the longest freestyle), Phonograph, Demoe One…and so on. As well SES has played at numerous music festivals such as Shambhala, Refresh, One, etc…
Other than his hip hop endeavors, SES was also the lead singer for a popular Rage Against The Machine Tribute Band titled 'Killing In The Name Of'. The band has toured all over Western British Columbia's interior as well as the West Coast. The popular radio station 99.3 The Fox in Vancouver hailed the band as 'The Best Rage Tribute Band in the World' after a dominating sold out performance in Van's downtown core. The band has since split ways due to the majority of the crew moving to Victoria.
SES still remains in the town that he loves(Nelson) most and is now only focused on his love for hip hop music. Keep your ear to the streets or web to catch details on his next shows and upcoming projects…