I Follow Rivers (Synthesthetics Remix) *Free DL*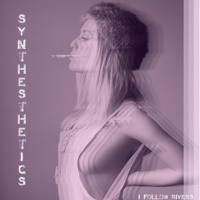 Synthesthetics aka Justin representing Brooklyn NYC. and he got a ravishing remix from his smithery of killer ravishing eleetro tunes, he took the the title " I Follow Rivers " by the beautiful LYKKE LI  literally and built a sound where the elecronic keys like waves flow,  the bells are driving the original tune in an incredible stream of a sound , where a heavy dub bass give free a clear view to the ground of this stream ,like  sonar sight , and dub sounds got this wonderful aspect the the bass is not crazy loud , they are deep , slow silent but so deep because with every following  one , you try but cannot see how deep it is ,  but for this instance with all the clear electronic sounds and bells in combination with such dub bass lines you can sense it , respect BROOKLYN you got a true and honestly a  ravishing chiller of a chill sound made by Synthesthetics from your home and you can be proud of his brilliant remix.
my respect to Synthesthetics and  my respect to  BROOKLYN, the force of music is massive in BROOKLYN
folks be grateful and comment so we can get more beauties like this from BROOKLYN
and because Synthesthetic himself is a extremly correct guy and spread the word that he can do what his passion lead him to do , it is right and we can enjoy more tunes by Synthesthetic's himself
here Synthesthetic's himself
I give all my music away for free, so if you like it, please share it!
For Inquieres contact: info@synthesthetics.com