DJ Czarny & Tas – Dreaming At The Surface Ft. Ab an Marek Pędziwiatr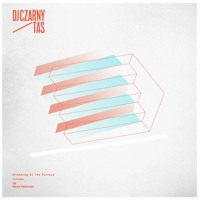 The great MUSIKBLOG "MOOVMNT" give us today a great soul artist duo from POLAND "DJ Czarny & Tas Ft. Ab an Marek Pędziwiatr" and their SOUL tune is so great and divine done that it sounds like big bizness and great studio sound , everything is so perfect professional done that I am totally grateful that MOOVMNT posted such golden soul from POLAND ,thanks and respect to the musician from POLAND and the great research labor from the " MOOVMNT" CREW from Amsterdam » Rotterdam » Worldwide, Netherlands.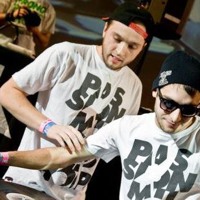 "The heart & soul of modern day music that matters"
MOOVMNT is a music blog that consists of a small group of like-minded music devotees, that try to provide you with the best in contemporary underground Soul, Hip Hop, Electronica, Beats, Funk, House and many other different styles of music .
MOOVMNT about DJ Czarny & Tas,
It is our pleasure to introduce Poland's Hip Hop duo, @DJ Czarny & Tas, who asked us to premiere "Dreaming At The Surface" featuring soul singer AB on vocals and Marek Pędziwiatr (Night Marks Electric Trio) on piano and flute. Enjoy this exclusive stream and be on the look out for their upcoming album due June 7th!
Credits:
Vocals: Aaron "Ab" Abernathy
Production: Tas
Piano & flute: Pędziwiatr
Turntables: DJ Czarny
Mix: Puzzel
Mastering: Mikołaj "Noon" Bugajak (Audio-Games.pl)
Art Work: rso196
contact:
djczarnytas@gmail.com