PODCAST #16 – CCFxxxx (Drum & Bass)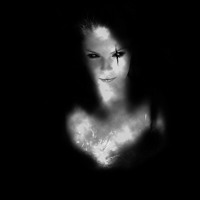 CCFxxxx aka Caio Fontolan from São Paulo, Brazil got a PODCAST and boy this PODCAST from São Paulo, Brazil got a lot of gusto , massive SET list we got Dj Andy & Mikrob, Nuage, Hybrid Minds, Synthetic Epiphany, Synthetic Epiphany, Hybrid Minds, Optiv and BTK, Paramount, Boosta & Atmos T, Hizzleguy, Dez, BassBrothers, P>A, Kredit, Audiomorphics, Chris Malinchak, Concord Dawn feat D.Kay & Raw.full and S.P.Y. .
HE STARTS STRONG and GLOOMY but his sunny BRAZIL culture rocks the sun in his mix , ok there are some dissonance in some parts but this made it real , the tunes are , massive fresh and sounds like my favorite evening were I wanna to be to rock and sweat like a donkey.
Tracklist>>><<><<
Dj Andy & Mikrob – Shed a Tear
Nuage – Eversky (Anile Remix)
Hybrid Minds – ???? Dub
Synthetic Epiphany – Drift Away
Hybrid Minds – ?????Dub
Optiv and BTK – You Got Me So
Paramount – Hustler
Boosta & Atmos T – Lick Shot
Hizzleguy – Warlord
Dez – Dat Riddim
BassBrothers – Jamaican Thug
P>A – Titans
Kredit – Name and Faces
Audiomorphics – How Can I
Chris Malinchak – So Good To Me (S.P.Y Remix)
Concord Dawn feat D.Kay & Raw.full – Be There 4 U & In The Morning Light (The Remix Mash Up Mix)