Ólafur Arnalds – 10″ Vinyl Reissues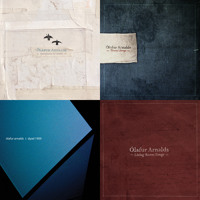 We're very excited to announce that all four 10″ vinyl releases with Ólafur Arnalds are being reissued this month! 2008's 'Variations Of Static' will be available in clear vinyl, 2009's 'Dyad 1909' in limited blue vinyl, 'Found Songs' and 'Living Room Songs' being accompanied by a booklet or poster cards.
You can order them now via our online store here: store.erasedtapes.com or buy them on tour or shops around the world!
erasedtapes.com · olafurarnalds.com
This set contains 4 sounds, total time: 15.37