Cashmere Cat from OSLO is gaining by every show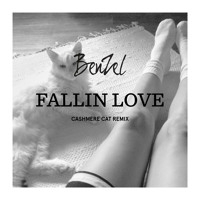 Cashmere Cat from OSLO is always a smooth ride every tune by CASHMERE CATS seem to be like a moment in a LINCOLN everything is smooth the cruise the drive , the tunes by the first note to the last one are one cruise mode you just lay back and enjoy the roads and the CASHMERE CAT tune is the movie to the thing what is going on , sum it up you sit in butter soft seats , the car is so wide and big like it is built to fill the ego and charme of an old school superfly pimp in it , you know the collar velour and huge the hat with a faether and huge and you know his job is about sex and ponies, do not wanna say it is right what he does for his living , but the blaxploitation style was just luscious and he was on a fly with his style and so does CASHMERE CAT roll with his tunes , the tunes got style and when his tunes rolling you feel how CASHMERE CAT is on the fly , so sky  high with the set and tunes he dishes , killer super fly of the modern time we live
Miguel – Do You… (Cashmere Cat Remix)
the whole set hosted by RINSE.fm
and rinse FM rocked a set with Magnus August Høiberg aka CASHMERE CATBehind the razor-sharp-but-soft-and-furry paws of Cashmere Cat hides Magnus August Høiberg. The 25-year old Oslo-based producer used to lurk behind the scenes of disco and house-music, previously working with labels like Kitsuné, True Panther and Ninja Tune. As Cashmere Cat, a project that is little over a year old, he embraces his true love – gritty R&B and slow jamz.Uploading bootleg edits of Jeremih and 2 Chainz, and doing an official remix for Lana Del Rey, Cashmere Cat quickly gained thousands of cat-loving listeners online and support from DJ´s like Diplo, A-Trak, Hudson Mohawke, Rustie, Brodinski, Baauer, Busy P, Nguzunguzu, Sinden and Kito. The cat´s take on seductive R&B, futuristic hip-hop and bass music also caught the attention of Paris Social Club residents Pelican Fly Records, who released his debut EP "Mirror Maru" in October 2012.
rinse fm themselves about this set
New for 2013, we're proud to present our radio show on the legendary pirate-turned-premier-underground-dance-station Rinse FM. Broadcasting biweekly across the world on Thursdays at club-time 1-3am GMT, night-time 8-10pm EST and drive-time 5-8pm PST – this is the place to hear exclusives and guest mixes from a generation of international artists spanning emerging music, from the hip hop to techno to soul and experimental music brought together by our residents and hosts Eclair Fifi & The Blessings. You can stream the show from the site or the app.