Detox (Download) by jakwob
 James Jacob aka
jakwob
from London, Britain (UK) composed a monster tune that rocks the shit out of the everyday grey and put your ear channel in technicolor and you have to love what follows after the drop a true natural banger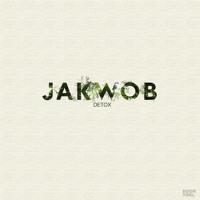 Something a little different from me. Make sure u listen loud! Download here: smarturl.it/detox
ny
my favorite mix by jakwob
With my singles and album on the way, I thought I'd put together a mixtape of my favourite tracks of summer 2011 – some old, some new, all awesome to my ears!
1. Maverick Sabre – Let Me Go (Mick Delinquient Rmx)
2. SBTRKT – Wildfire Ft Little Dragon
3. Aluna George – We Are Chosen
4. Mac Miller – Kool Aid and frozen Pizza
5. Nas – Halftime
6. Busta Rhymes – Its a party
7. Dr Dre – Xplosive
8. Etherwood – Deeper Love
9. Little Dragon – Twice
10. Mic Righteous – At the Gates
11. Lana Del Ray – Video Games
12. Emeli Sande – Heaven
Pre-order 'Fade':
tinyurl.com/am79de8
Download 'The Prize':
smarturl.it/theprize
Download 'Blinding':
smarturl.it/blinding
Bio
Jakwob is talking about super-gnarly, super-heavy dubstep.
"I can make that music, I enjoy that stuff," he says, a slim, stubbled young man with dark eyes, "but I don't want to replicate it, I don't like making music that's too difficult to get into so I end up adding things, different unexpected elements…"
This approach has made 22 year old James Edward Jacob a hot property. Take the recent track 'Let it Fall' – it has soaring vocals courtesy of writing-collaborator Rocky, pulsing dubstep rhythms and electronic elements all combined effortlessly. Jakwob has no snobbery or boundaries, he can play nine different instruments, he's a musical magpie and always has been…
James was raised in Lincoln by Scottish-Indian parents and, aged ten, was given a full set of DJ equipment by an Uncle. He didn't enjoy traditional music lessons but he loved playing instruments, more than nine in total but particularly piano and drums. As a teenager he hung out at Lincoln venue The Bivouac and caught punk and thrash acts – such as Bring Me The Horizion – who inspired him to form his own metal band. Meanwhile his sister's boyfriend introduced him to glitchy electronica and computer music programming. His musical palette was expanding at a wild rate.
He found university in Leicester a disappointment. At first it was a laugh. He put on a night called Wob – a name inspired by bass sounds on an early Jack Beats tune – and had his mind blown by seeing Rusko play on a giant sound system, his first exposure to dubstep. "It got to the point where I wasn't even going out," he says, "Everyone else would but I'd stay at home making music and sending it to blogs."
By now his Jakwob MySpace – named after him and his club night – had followers. He'd started mashing up R&B acapellas and eventually a mix of MIA's 'Pull Up The People' put him on music biz radars. He was commissioned to remix Frankmusik and more remixes followed – Jessie J, Robyn, Katie Melua, Audio Bullys, Temper Trap. Yet Jakwob was leading a double life which none of his housemates understood.
"They'd be sitting, playing World of Warcraft, smoking weed all day," he laughs, "I'd leave at 8.00 in the morning, go to London for meetings, arrive back at midnight and they'd still be sitting there, asking, 'Where have you been?'."
What changed the game was Jakwob's take on Ellie Goulding's 'Starry Eyed' which combined ethereal vocal sweetness with monster bass attack. It received 17 million views on YouTube and made him very big news, supported by the likes of Zane Lowe and Annie Mac. His DJ booking calendar was jammed, weekend after weekend, and he hit the 2010 festival circuit, filling tents to mass applause.
"I'd only ever been to Download and Leeds but now I got to all the festivals," he remembers, "Glastonbury was completely mind-blowing. I played in a giant pineapple in the Dance Village with a Funktion One sound system, surrounded by 2000 people going nuts. It blew me away. I intended to pop in and out but we parked the car next to the John Peel Stage and it stayed there until Tuesday morning."
Jakwob is very much in-demand as the producer of the moment having recently remixed Lana Del Rey's 'Video Games'. He has performed throughout Europe and completed 2 DJ tours of America. He has also been involved with numerous Radio events throughout the year including Mallorca Rocks, Dubstep Symphony and Festive Festival for the BBC. However hisfocus now is his forthcoming album, heavily featuring writing partner and vocalist Rocky. It's rich with variety, flavours from throughout his life – from his Indian heritage to jazz to dubstep to heavy rock.
The new single 'Electrify' is a perfect example of Jakwob's fearless approach to combining seemingly opposing elements, creating something distinct yet familiar. The song starts with an old Indian sample on loop, which is soon catapulted into dubstep beats and soulful vocals which become the backbone to the track. This approach to recording his album has won Jakwob huge support from top tastemaker DJ's such as MistaJam, Zane Lowe and Annie Mac.
It's an album that demonstrates Jakwob is drawing from a broad eclectic palette, that he has a whole host of tricks up his sleeve, from slow atmospheric numbers to ballistic wig-outs.
"It's all the ideas I've had in the last few years in one package," he says.
It's also the next step in Jakwob's journey to the next level, a showcase that places this rising creative powerhouse on the cusp of much bigger things.